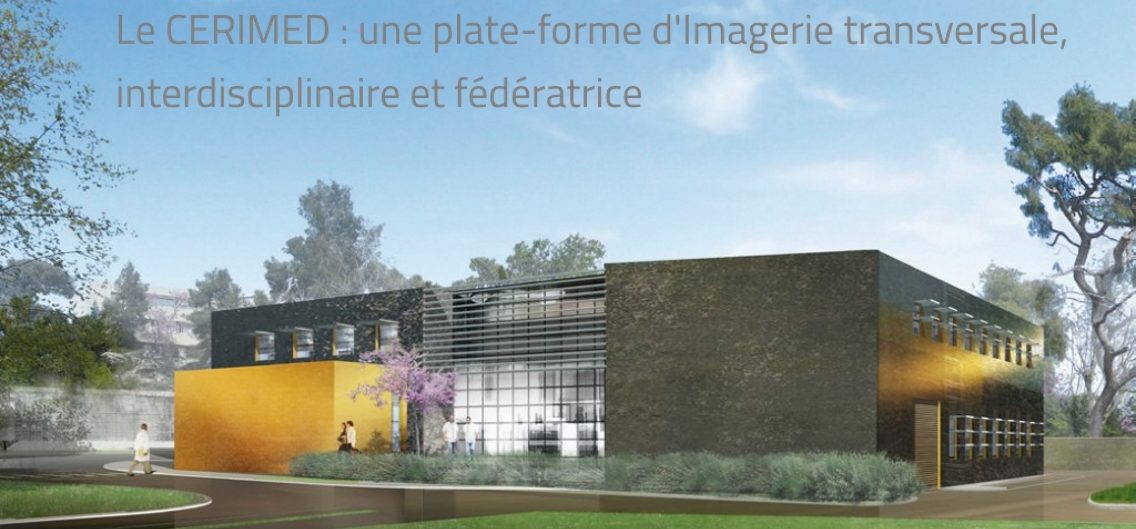 R&D
Faire bénéficier l'imagerie médicale d'importantes avancées technologiques, en créant une véritable communauté d'intérêts à l'échelle européenne entre médecins, pharmaciens, biologistes, physiciens et industriels autour de l'imagerie par une approche transversale, interdisciplinaire et fédératrice.
Prestations
Répondre à une demande en très forte croissance des cliniciens et des biologistes pour l'utilisation de données d'imagerie dans les projets de recherche cliniques chez l'homme et précliniques
Formation
Développer une culture d'interface à la rencontre des différentes disciplines concernées (physique, biologie, médecine, radiopharmaceutique) et de l'industrie, et offrir une formation théorique et pratique aux techniques d'imagerie médicale
Dernières Publications (5/144)
Fersing, C, Bouhlel, A, Cantelli, C, Garrigue, P, Lisowski, V, Guillet, B et al.. A Comprehensive Review of Non-Covalent Radiofluorination Approaches Using Aluminum [18F]fluoride: Will [18F]AlF Replace 68Ga for Metal Chelate Labeling?. Molecules. 2019;24 (16):. doi: 10.3390/molecules24162866. PubMed PMID:31394799 .
Taïeb, D, Pacak, K. Current experts' views on precision nuclear medicine imaging of phaeochromocytoma and paraganglioma. Eur. J. Nucl. Med. Mol. Imaging. 2019; :. doi: 10.1007/s00259-019-04435-z. PubMed PMID:31332495 .
Taïeb, D, Hicks, RJ, Hindié, E, Guillet, BA, Avram, A, Ghedini, P et al.. European Association of Nuclear Medicine Practice Guideline/Society of Nuclear Medicine and Molecular Imaging Procedure Standard 2019 for radionuclide imaging of phaeochromocytoma and paraganglioma. Eur. J. Nucl. Med. Mol. Imaging. 2019;46 (10):2112-2137. doi: 10.1007/s00259-019-04398-1. PubMed PMID:31254038 .
Regal, S, O'Connor, D, Brige, P, Delattre, R, Djenizian, T, Ramuz, M et al.. Determination of optical parameters of the porcine eye and development of a simulated model. J Biophotonics. 2019; :e201800398. doi: 10.1002/jbio.201800398. PubMed PMID:31251453 .
Soubrier, C, Faucher, B, Guedj, E, Kaphan, E, Ebbo, M, De Sainte Marie, B et al.. Brain 18F-fluorodeoxyglucose positron emission tomography/computed tomography detection of neuropsychiatric lupus with normal cerebral magnetic resonance imaging. Rheumatology (Oxford). 2019; :. doi: 10.1093/rheumatology/kez233. PubMed PMID:31209502 .
Search PubMed